QUADRA Planning was born from the ideas of a group of people with long-term experience in automotive equipment and systems. QUADRA Ltd. is a unique Italian company in its field and with a great added value, thanks to deep knowledge of vehicle repairing equipment and a concept of how to efficiently design and create a workshop.
High-level and unique references are the result of our deep expertise and knowledge of system engineering and industrial furniture design of internationally renowned quality and recognized by the best automotive companies. We have always combined our knowledge of workplaces and high quality materials.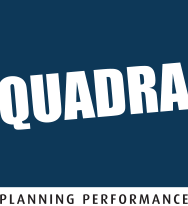 QUADRA Ltd. is a company specializing in designing and creation of repair and body shops for automobiles, motorcycles and industrial vehicles. Let QUADRA take care of your project and create an efficient workshop. Don't miss the change of having a unique workplace.
Our advisers will always be happy to help.