The layout of automotive workshops and body shops requires a careful and intelligent arrangement of various working areas of utmost importance.
From repair and overhaul to heavy-duty areas, from tires to engine departments, from wheel alignment to diagnostics and electronics. Customers relations section and vehicle setup are also important. Designing of the various areas is achieved by choosing appropriate products and selecting the right equipment.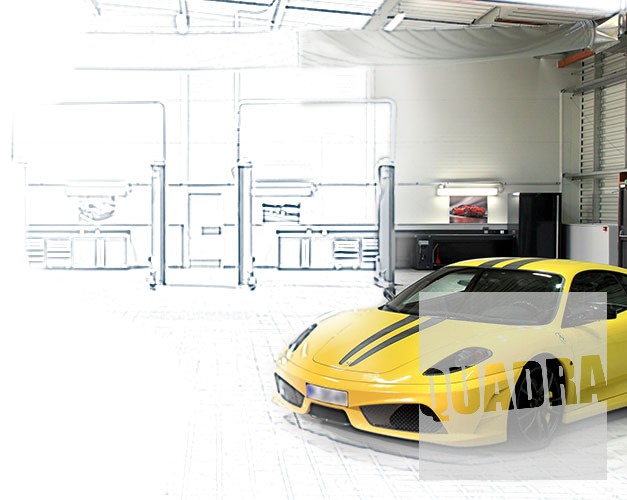 Our cooperation with the best equipment producers and the most renowned European automotive companies allow us to provide cutting edge solutions designed for working environments of the future.
Every layout is developed with an integrated and comprehensive approach, bringing the highest standards of automotive companies on the market. Layouts by Quadra Planning are designed to consider the necessary flexibility of every working environment. Every single need is fulfilled differently.
Would you like to discuss your project with us?
Our advisers will be happy to help you.