Top performance automotive workshops
We create top quality automotive workshops and body shops. Design and layout are planned in every little detail.
Just like a tailor-made suit.
Quadra Planning Performance
Everything in its place
Every workshop designed by Quadra in Italy is the core of high quality work.
Because everything is in its place and there is a place for everything.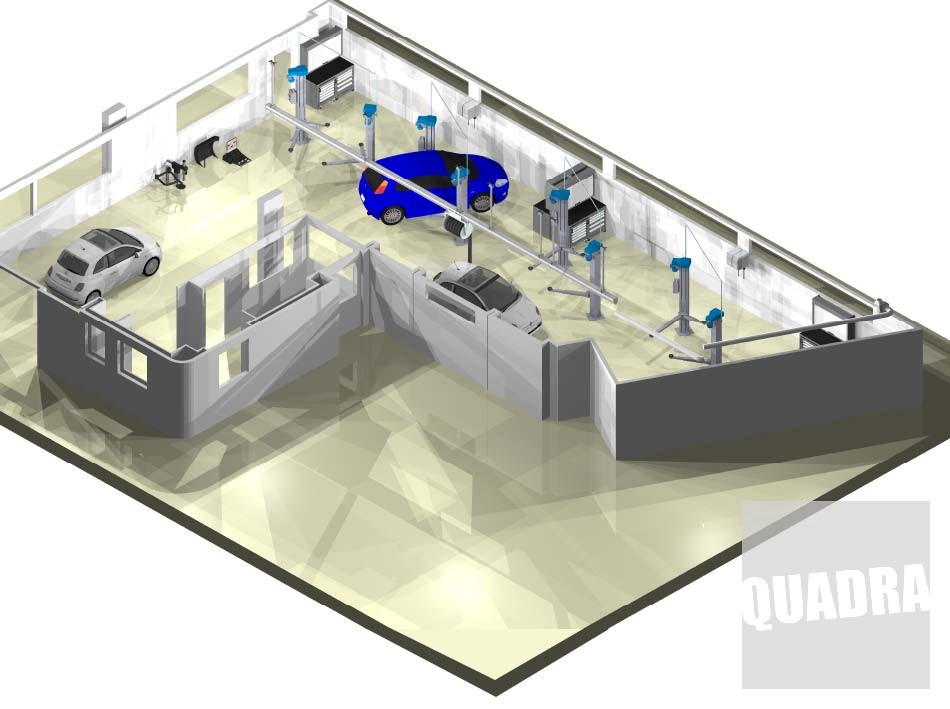 100% Made in Italy
Italian quality is not only the result of experience but passion and creativity can make a difference as well.
layer22
From 3rd to 11th December 2016 we took part at the Bologna Motor Show, one of the most important and renowned international automobile and motorcycle motor shows in [...]
layer22
The new Quadra website is finally online. A complete multimedia experience to let you view our projects, products and creations for the best automotive workshops. We have created [...]